Advertisement
These Weight Watchers Peanut Butter Chocolate Banana Muffins use pancake mix as a base to produce a delicious, easy breakfast perfect for Weight Watchers meal prep.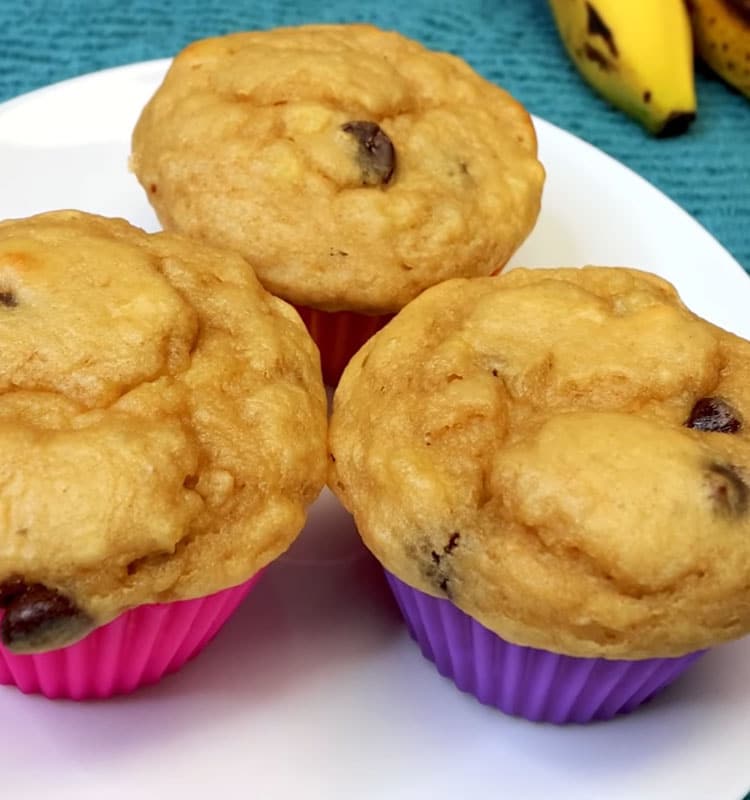 Servings: Makes 20 servings
2 Points® per muffin
Advertisement
Every day we add new recipes to our Healthy & Tasty blog, so check back often!
We are not linked with Weight Watchers in any way. We just like creating healthier recipe options and turning everyday meals into healthy alternatives.
Always make sure to check the points on the official calculator at the official WW site.
HOW DO I MAKE THESE PEANUT BUTTER CHOCOLATE BANANA MUFFINS?
1. Mash up bananas well in a large bowl.
2. Then add eggs, yogurt, applesauce, vanilla, sweetener, milk and mix well.
3. In a medium bowl, mix pancake mix and PBfit powder together.
4. Add dry ingredients into wet and mix until combined well.
5. Fold in chocolate chips.
6. Fill the muffin cups, 20 muffins.
7. Then bake at 400F for about 15-18 minutes until slightly browned.
Continue on to the next page for the list of ingredients and print the recipe!
Advertisement