Advertisement
This Weight Watchers Carrot Cake Baked Oatmeal recipe is a great way to start your day, low in points, calories, easy to make and delicious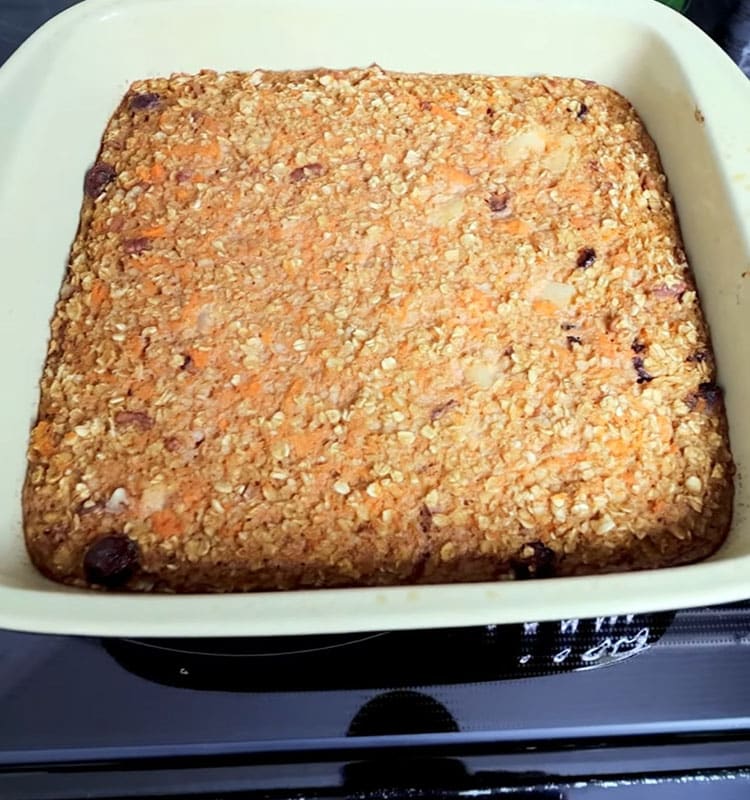 Servings: Makes 6 servings
4 Points® per serving
Advertisement
Every day we add new recipes to our Healthy & Tasty blog, so check back often!
We are not linked with Weight Watchers in any way. We just like creating healthier recipe options and turning everyday meals into healthy alternatives.
Always make sure to check the points on the official calculator at the official WW site.
HOW DO I MAKE MY CARROT CAKE BAKED OATMEAL?
1. Mix together the oats, cinnamon, nutmeg, ginger, salt, and baking powder in a medium bowl.
2. Add the remaining ingredients, (minus the carrots, pecans, cranberries and pineapple) to a large bowl and whisk until well combined.
3. Pour dry ingredients into the wet mixture and mix in.
4. Fold in carrots, pecans, cranberries and pineapple.
5. Spray a 9X9 baking dish with cooking spray and pour in oatmeal.
6. Bake, uncovered, at 350F F for 40-45 minutes or until oatmeal is slightly browned on top and set in the middle.
Continue on to the next page for the list of ingredients and print the recipe!
Advertisement