Advertisement
This Iced Lemon Mousse is a lemon lover, easy-to-make, low-point/calorie dessert! It is perfect for summer or anytime you want a guilt-free dessert!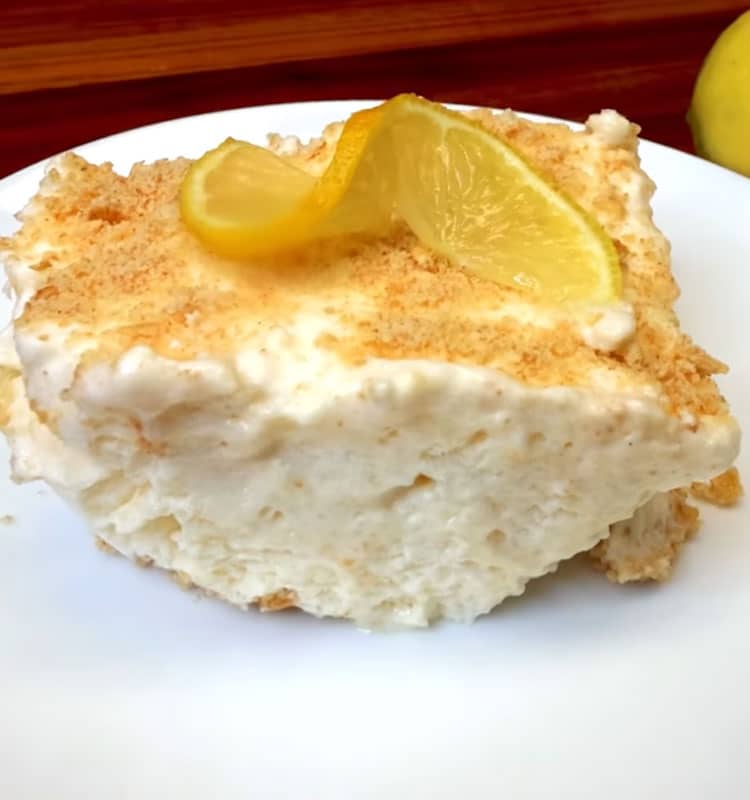 Servings: Makes 6 servings
3 Points™ per serving
Advertisement
Every day we add new recipes to our Healthy & Tasty blog, so check back often!
We are not linked with Weight Watchers in any way. We just like creating healthier recipe options and turning everyday meals into healthy alternatives.
Always make sure to check the points on the official calculator at the official WW site.
HOW DO I MAKE MY ICED LEMON MOUSSE
1. Cool the evaporated milk in the refrigerator overnight to ensure it is very cold (I also put mine in the freezer for half an hour just before using it).
2. Put your mixing bowl, and whisk attachment in the freezer for a half hour before using.
3. Having your milk, bowl and whisk attachment very cold is very important in making sure your milk will whip up.
4. Juice your lemons and crush your graham crackers while you are waiting on your items to sit in the freezer for 1/2 hour.
5. Add milk, sweetener and gelatine in your cold bowl and whisk together on high speed for about 5 minutes or until it has grown almost double in size and gets creamy.
6. Add the lemon juice and mix for another couple of minutes on medium speed or until fully incorporated.
7. Then place half of the crushed graham crackers in the bottom of a 9X9 dish.
8. Pour the mousse over the graham crackers and top with the remaining graham crackers.
9. Freeze for about 2 hours, or until it firms up.
10. Once it has firmed up, it is preferable to eat it immediately for the mousse consistency.
11. Freeze leftovers and take it out about 5 to 10 minutes before eating.
Continue on to the next page for the list of ingredients and print the recipe!
Advertisement