Advertisement
These One Point Weight Watchers Peanut Butter cookies are super easy to make and require only a few ingredients! Who says you can't have cookies on your weight loss journey?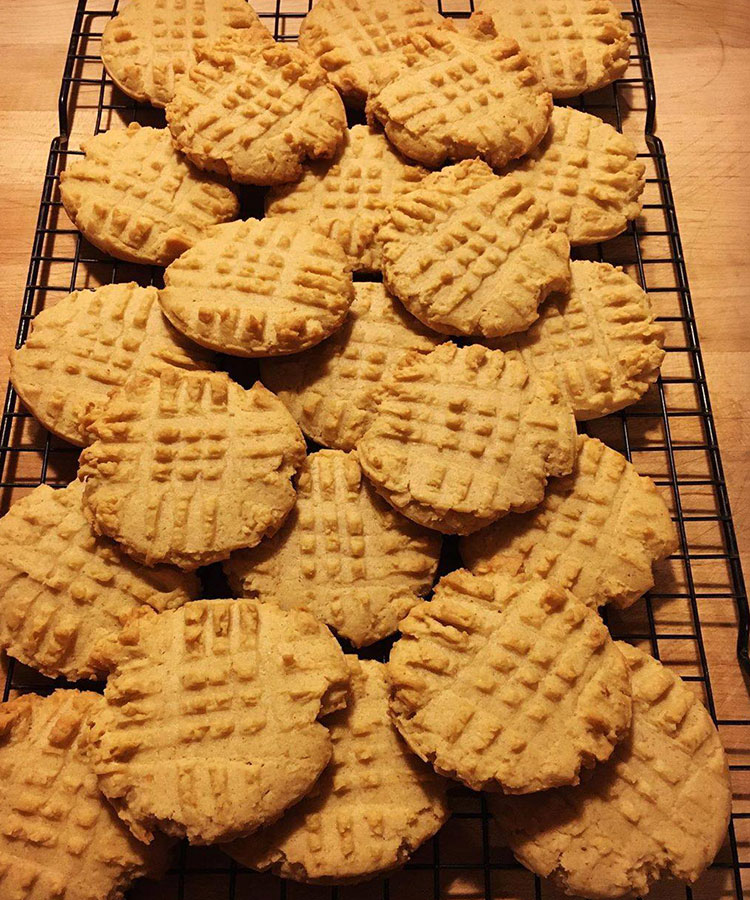 Servings: Makes 16 cookies
Only 1 Point for 1 cookie or 3 Points for 2 cookies
Advertisement
HOW DO I MAKE THESE ONE-POINT PEANUT BUTTER COOKIES?
To make these peanut butter cookies you will:
1. Preheat your oven to 350 degrees.
2. Line a cookie sheet with parchment paper.
3. Mix sugar substitutes together with Jif peanut butter in a large mixing bowl.
4. Mix until thoroughly combined.
5. Whisk in the egg, water and PEANUT BUTTER EXTRACT until smooth.
6. Add KODIAK CAKES along with the peanut butter powder and
7. stir until fully combined and a smooth dough is formed.
8. Drop the dough by 1 rounded tablespoon onto a cookie sheet, about 2 inches apart.
9. Flatten each ball with a fork, making a crisscross pattern.
10. The dough will make 16-18 cookies.
11. Cook for 8-10 minutes or until the edges are lightly golden.
WHAT AM I USING FOR THIS RECIPE?
I used this Better'n Peanut Butter you can find it on Amazon HERE.
Also, I used this Lakanto Monk fruit Sweetener as a sugar substitute you can find it HERE.
Continue on to the next page for the list of ingredients and print the recipe!
Advertisement