Advertisement
You should try Weight Watchers Banana Bread if you love banana bread but think you can't eat it while trying to lose weight. It is also so moist and so delicious, no one thinks it was lower in points, fat and calories.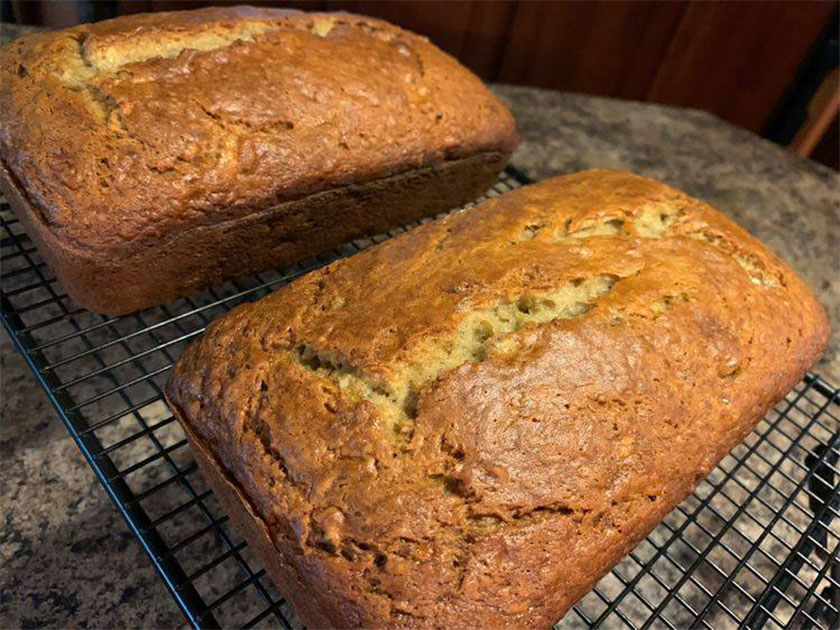 Servings: Makes 12 servings
1 Points® per serving
Advertisement
Every day we add new recipes to our Healthy & Tasty blog, so check back often!
We are not linked with Weight Watchers in any way. We just like creating healthier recipe options and turning everyday meals into healthy alternatives.
Always make sure to check the points on the official calculator at the official WW site.
HOW TO MAKE BANANA BREAD?
1. Preheat the oven to 350F.
2. Grease a loaf pan and set it aside.
3. In a large bowl mash bananas with a fork or potato masher.
4. Use an electric mixer on medium speed to beat in the remaining ingredients until well blended.
5. Pour mixture into greased loaf pan.
6. Bake for 50-60 minutes. Remember to test that the bread is done by sticking a toothpick or skewer into the center of the loaf. If it comes out clean the bread is done.
7. Let cool on a baking rack.
I Have made this banana bread a few times over the last month or so because everybody loves it!! It is so easy to make and comes out moist and delicious!! 1 point per slice🤤
Continue on to the next page for the list of ingredients and print the recipe!
Advertisement