Advertisement
These One Point Weight Watchers Blueberry Muffins are packed with protein and loaded blueberries, they are a family favorite!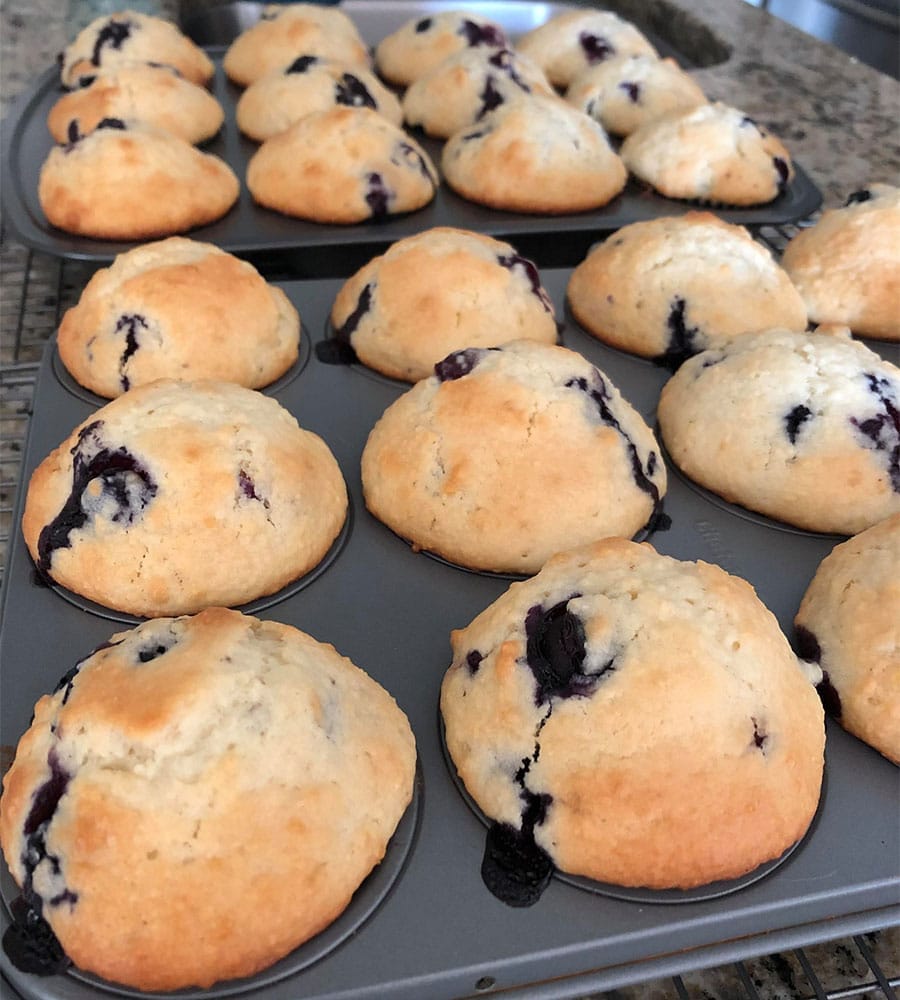 Servings: Makes Regular size 12 muffins
1 Point™ for one muffin
Advertisement
Every day we add new recipes to our Healthy & Tasty blog, so check back often!
We are not linked with Weight Watchers in any way. We just like creating healthier recipe options and turning everyday meals into healthy alternatives.
Always make sure to check the points on the official calculator at the official WW site.
HOW CAN I MAKE THESE ONE-POINT BLUEBERRY MUFFINS?
1. Preheat the oven to 350 degrees.
2. Combine egg, water, applesauce & sugar substitute in a large mixing bowl.
3. Blend together.
4. Add Kodiak pancake mix and baking powder.
5. Stir until well combined.
6. Fold in fresh or frozen blueberries.
7. In the event that you use frozen blueberries – I recommend that you defrost them completely and sprinkle a little flour on them.
8. The flour will cause it to rise to the top instead of the bottom of the mixture, ensuring that the mixture does not turn purple.
9. Then spray the muffin tin with cooking spray or use muffin liners.
10. pour batter into 12 muffin cups.
11. Bake for 15-18 minutes or until a toothpick is inserted and comes out clean.
12. Then remove from oven and allow them to cool for 5 minutes before removing from muffin tin.
13. If you like, sprinkle the tops with some powdered sugar.
Continue on to the next page for the list of ingredients and print the recipe!
Advertisement