Advertisement
These One Point Weight Watchers Pumpkin Chocolate Chip Muffins are made with whole grains, and are perfect for breakfast, afternoon snacks, or dessert!
Servings: Makes 12 full-size muffins
1 Point for 1 muffin
Advertisement
Every day we add new recipes to our Healthy & Tasty blog, so check back often!
We are not linked with Weight Watchers in any way. We just like creating healthier recipe options and turning everyday meals into healthy alternatives.
Always make sure to check the points on the official calculator at the official WW site.
WHAT CAN I USE TO ADD EXTRA PROTEIN TO THESE MUFFINS?
To increase the protein content in these muffins you may substitute a 1/3 cup Kodiak Pancake mix for 1/3 cup (100-110 calorie) flavor protein powder ( I use DEVOTION ANGEL FOOD CAKE )
Protein will boost satiety and make this the perfect portable snack!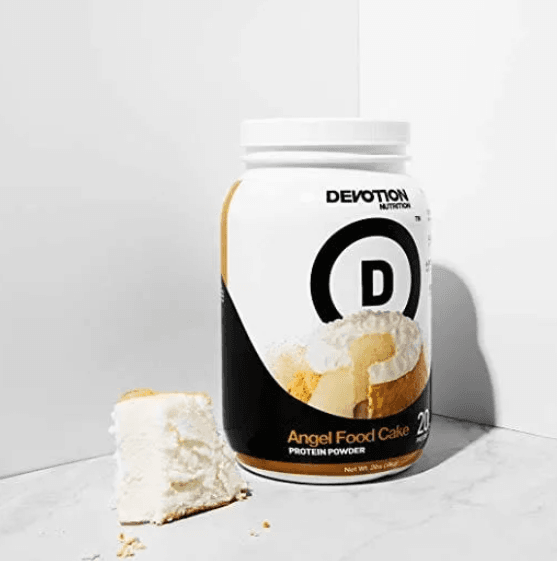 The protein powder I use and recommend is Devotion to Nutrition Angel Food Cake Protein Powder.
It's gluten-free, has 2 Points and has 20 grams of protein for just 1 scoop!
HOW DO I MAKE THESE WEIGHT WATCHERS PUMPKIN CHOCOLATE CHIP MUFFINS?
1. Preheat the oven to 350 degrees and use a MUFFIN TIN, like a full-size muffin tin with 12 liners
2. In a medium bowl add pumpkin purée, egg, water, extract, and sugar substitute. Stir well.
3. In a separate bowl combine pancake mix, pumpkin spice and cinnamon baking powder.
4. Add dry ingredients to the wet slowly as you stir. Stir just until combined. Then fold in 1/2 of the no-sugar-added chocolate chips.
5. Pour into muffin foil liners (or spray the muffin tin with non-stick cooking spray). Add 5-6 (no sugar added) chocolate chips on top of each muffin.
6. Bake for 15-18 minutes or until an inserted knife or toothpick comes out clean.
Continue on to the next page for the list of ingredients and print the recipe!
Advertisement