Advertisement
This Weight Watchers Taco Casserole Recipe is a variation of my favorite Weight Watchers friendly Taco Casserole (made with chicken).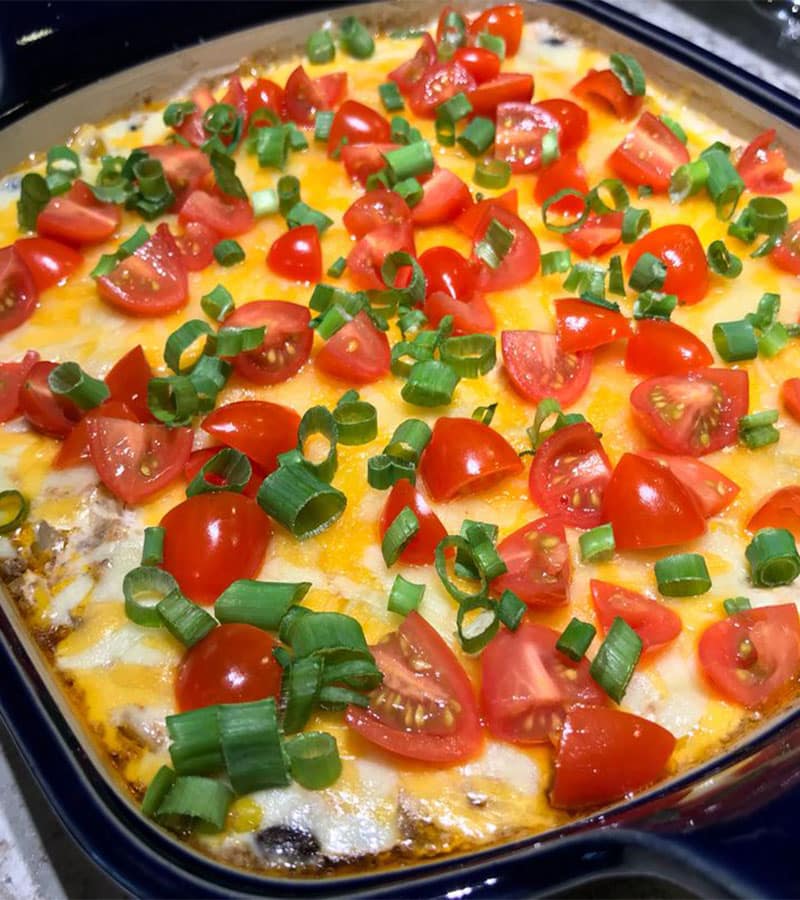 I always like making casseroles, but primarily for family dinners, holidays, and even events the same as the Super Bowl. Easy to make and always taste excellent and this one, at just one Weight Watchers point, is a GREAT one.
1 Point* per serving
Advertisement
With Weight Watchers, you can eat everything in moderation. I always constantly swap ingredients to make things more flavorful with fewer points.
When cooking with processed ingredients like taco sauce, pasta sauce, etc, you can easily sub those out for fresh seasonings and veggies to reduce the point count.
If you're not following Weight Watchers, feel free to add in some tortillas (this casserole would be amazing wrapped up in a tortilla… omg) or even put some chips on top!
Weight Watchers Points Info
6 Servings (about 1 cup): 1 Point
Weight Watcher Taco Casserole – 1 Point
HOW DO I MAKE MY TACO CASSEROLE?
1. On medium-high heat saute the meat, beans, onions, taco seasonings, sauce, and corn until the meat is brown (or soybeans are well cooked).
2. In a casserole dish in an even layer, put half of the meat mixture and spread a thin layer of sour cream on top, then sprinkle a little cheese.
3. Repeat. Cover with cheese.
4. Bake at 350 for 15 minutes, then serve topped with diced tomatoes and green onions.
This recipe is low in points because it is made with multiple ZERO-point foods.
Continue on to the next page for the list of ingredients and print the recipe!
Advertisement