ADVERTISEMENT
These Weight Watchers Cajun Bowls have all sorts of spice and love in them! They are quick, easy, full of protein and delicious! Great for taking to work.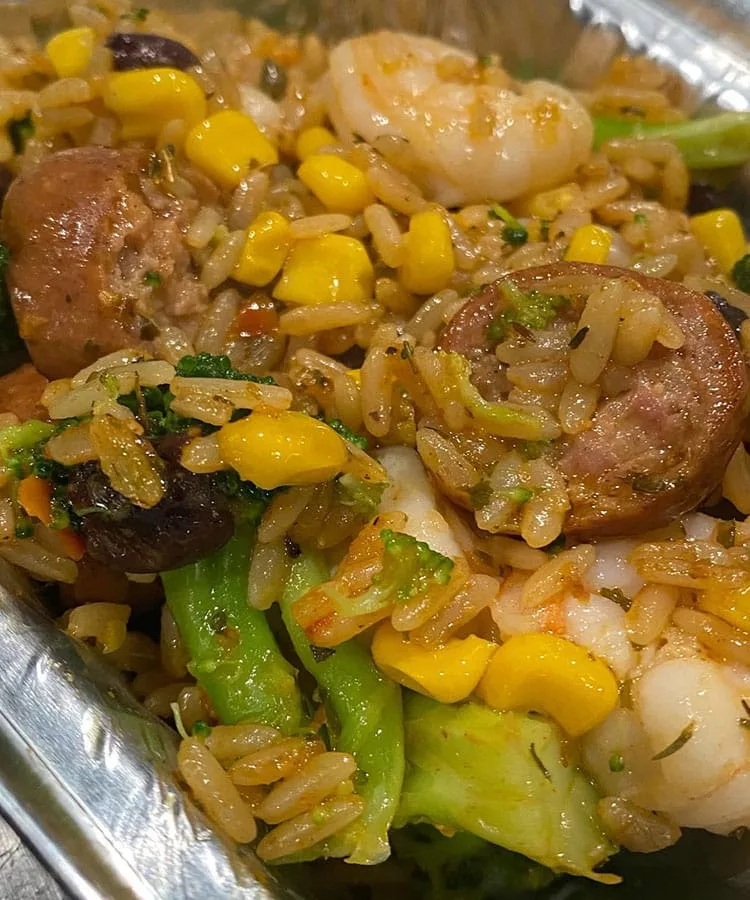 Servings: Makes 4 servings
Total of 11 Weight Watchers points.
ADVERTISEMENT
Every day we add new recipes to our Healthy & Tasty blog, so check back often!
We are not linked with Weight Watchers in any way. We just like creating healthier recipe options and turning everyday meals into healthy alternatives.
Always make sure to check the points on the official calculator at the official WW site.
HOW DO I MAKE MY CAJUN BOWLS?
1. Cook your rice in the pressure/rice cooker
2. At 400 degrees air fry the chicken for 9 minutes
3. Cut up your sausages and pan fry with the blackened seasoning
4. Warm up the roasted corn (I used Trader Joe's frozen) in a frying pan until they are no longer frozen.
5. When your chicken is cooked, cut it into bite-size pieces.
6. Once the rice is done, measure it out and place it into each of your bowls.
7. Finish putting everything into your bowls and top your rice with a dash of blackened seasoning. BAM!
Continue on to the next page for the list of ingredients and print the recipe!
ADVERTISEMENT