Advertisement
I love Mexican Food! And this Weight Watchers Chicken Quesadillas recipe is super easy to make, delicious and filled with chicken and cheese on the inside.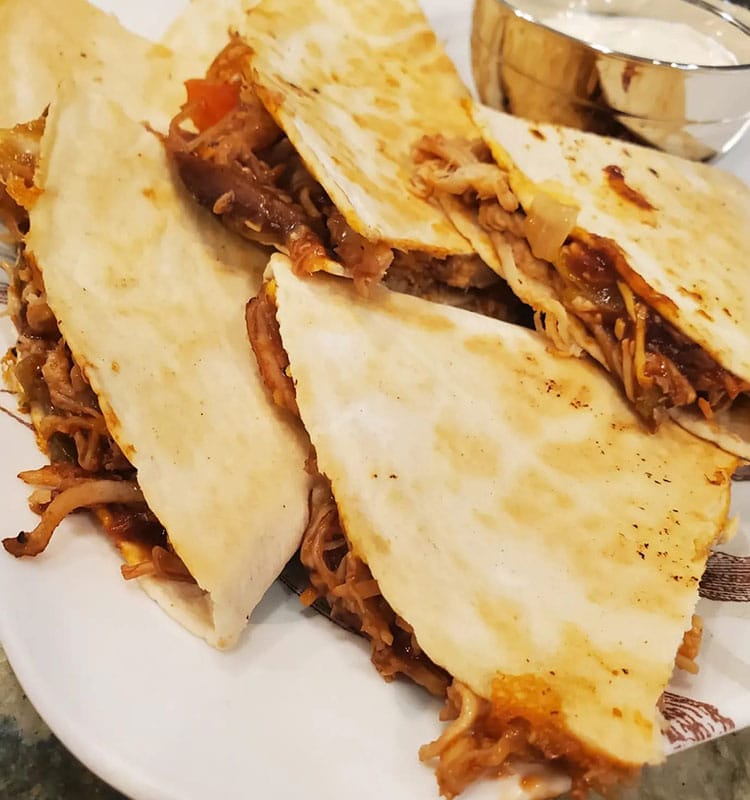 Servings: Makes 4 servings
5 Points® per serving (for 1 whole quesadilla)
Advertisement
Every day we add new recipes to our Healthy & Tasty blog, so check back often!
We are not linked with Weight Watchers in any way. We just like creating healthier recipe options and turning everyday meals into healthy alternatives.
Always make sure to check the points on the official calculator at the official WW site.
HOW DO I MAKE MY CHICKEN QUESADILLAS?
1. Rub the chicken in the fajita seasoning.
2. Then cook the chicken breasts in a skillet until done.
3. When the internal temperature of the chicken reaches 165 degrees, know it's done.
4. You can use rotisserie chicken.
5. Then place 1 tortilla on a non-stick skillet and spray it with cooking Spray.
6. Place ¼ cup of cheese and ¼ cup of chicken on top and the other tortilla.
7. The quesadilla will be done on 1 side when the tortilla is brown and the cheese is melted.
8. Flip and wait till other side is brown.
Continue on to the next page for the list of ingredients and print the recipe!
Advertisement