Advertisement
I love fajitas, and I love easy meals. And these Weight Watchers Baked Chicken Fajita Recipe is a lifesaver for me. I love the easy-to-make seasoning blend because it has less salt in it.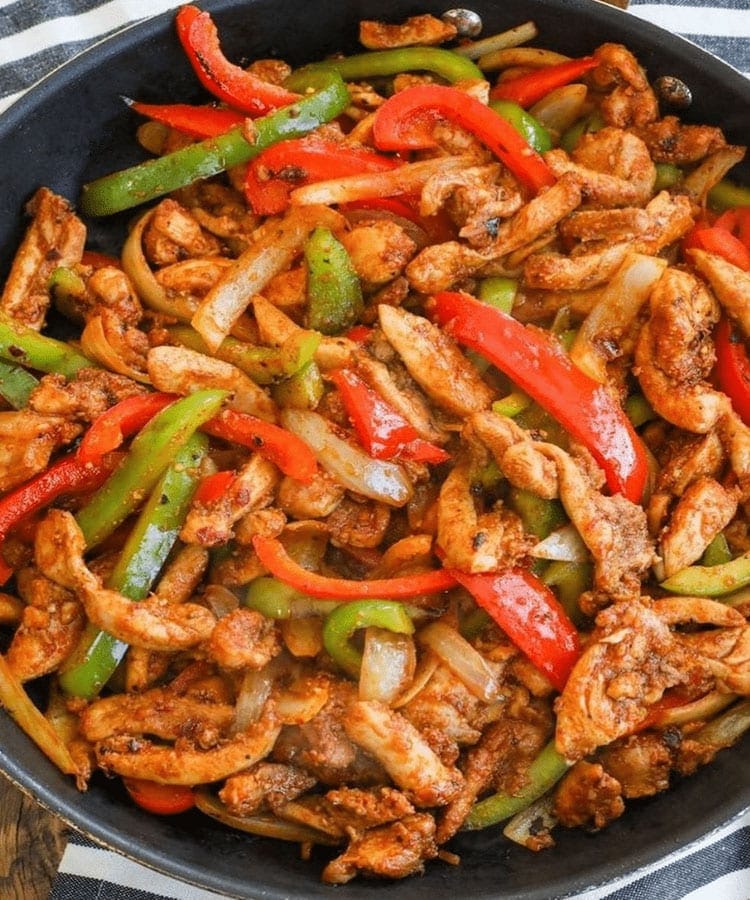 Servings: Makes 4 servings
0 Point™ per serving
Advertisement
This Weight Watchers Baked Chicken Fajitas Recipe is low in WW Personal Points! Between 0 & 3 points depending on your Zero Point foods.
Every day we add new recipes to our Healthy & Tasty blog, so check back often!
We are not linked with Weight Watchers in any way. We just like creating healthier recipe options and turning everyday meals into healthy alternatives.
Always make sure to check the points on the official calculator at the official WW site.
HOW DO I MAKE MY BAKED CHICKEN FAJITAS?
1. Preheat the oven to 375 degrees
2. Spray medium casserole dish with non-stick spray
3. Mix together seasonings in a small bowl
4. Cut chicken into strips and coat well with a seasoning blend
5. In the bottom of the casserole dish, place a single layer
6. Top with vegetables
7. Finally, bake at 375 degrees for 35-40 minutes or until vegetables have browned and chicken is cooked through.
I prefer to serve these baked chicken fajitas with lettuce, tomatoes, salsa, and your choice of low-fat cheese, sour cream, or guacamole! Yummy!!
A tasty and easy-to-make Baked Chicken Fajita recipe that is low in Weight Watchers points and perfect for any evening dinner dish.
Continue on to the next page for the list of ingredients and print the recipe!
Advertisement