Advertisement
This Weight Watchers Banana bread is wonderful and super moist with some chocolate chips. This recipe is a hit in my home. Since I made this Chocolate Chip Banana Bread for the first time, my kids fell in love with it.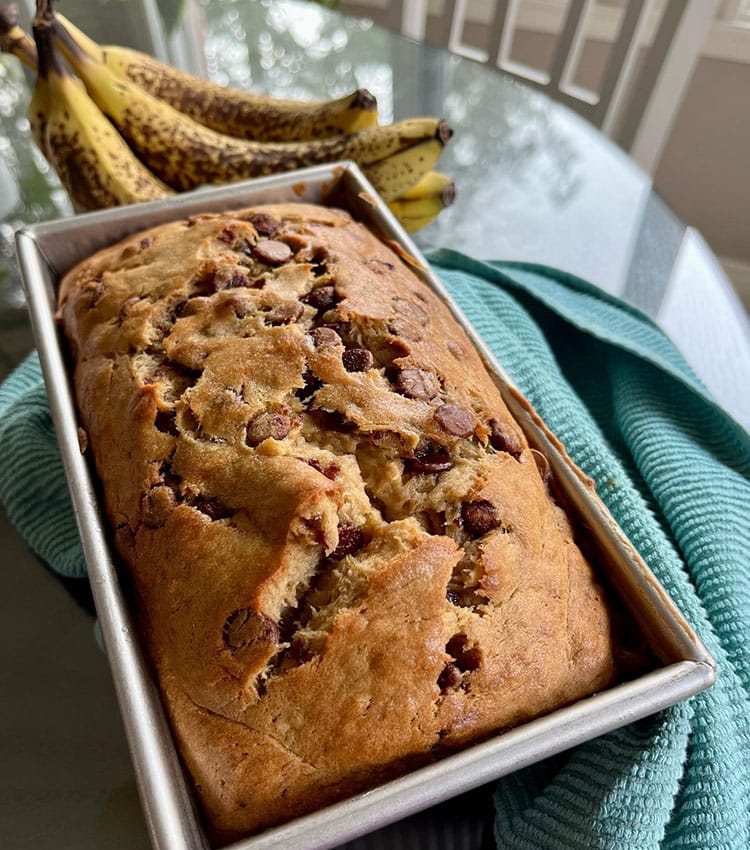 Servings: 2 points per slice when cut in 4, 6 points for the whole thing! 477 calories for the whole thing or 120 calories per slice!
*without chocolate chips: 6 points for the whole thing, 2 points per slice (if cut in 4)
Advertisement
Every day we add new recipes to our Healthy & Tasty blog, so check back often!
We are not linked with Weight Watchers in any way. We just like creating healthier recipe options and turning everyday meals into healthy alternatives.
Always make sure to check the points on the official calculator at the official WW site.
HOW DO I MAKE MY BANANA BREAD WITH CHOCOLATE CHIPS?
1. Preheat oven to 350 degrees
2. Coat cooking glass with 0-point spray oil
3. Add all ingredients in a blender except for the chocolate chips
4. Blend all ingredients until well combined (if you don't have a blender, mix the ingredients by hand)
5. Pour the batter into your baking glass and grab any remaining batter from your blender with a spatula
6. Add chocolate chips into the batter and mix them around so they are evenly distributed
7. Place the banana bread in the oven for 40 minutes or until golden brown on the top
8. Let's cool and enjoy!
Continue on to the next page for the list of ingredients and print the recipe!
Advertisement