Advertisement
This Weight Watchers Mexican Chimichangas Recipe with ground turkey, onion, garlic, chili powder, cumin, oregano, green chilies, cheddar cheese, and tortillas, is one of my favorite recipes ever and it takes no time to be ready on the table.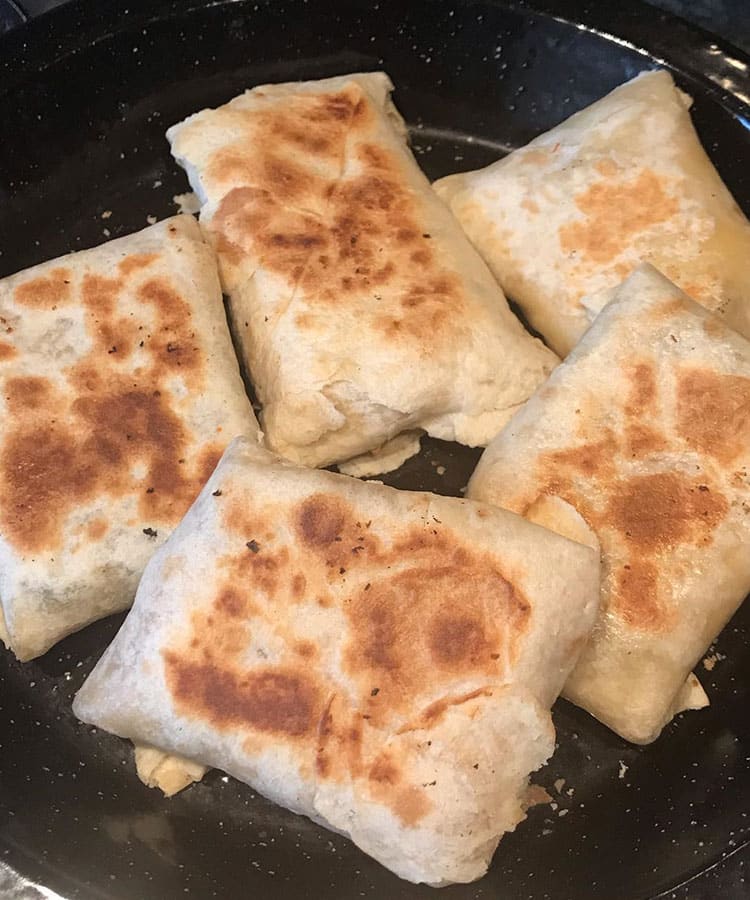 The recipe makes 4 servings
3 Points™ per serving
Advertisement
Every day, I add new recipes, so check back often!
My website is not associated with Weight Watchers/WW in any way. I just like creating healthier recipe options. I mostly give no advice regarding diet or eating habits. Before changing your diet, please consult a doctor.
Always make sure to check the points on the official calculator at the official WW site.
HOW DO I MAKE MY MEXICAN CHIMICHANGAS RECIPE?
1. First, prepare a baking tray and spray it with Pam cooking spray. And put it aside.
2. Preheat oven to 400° F
3. Prepare a non-stick skillet with Pam cooking spray. Place on stove on medium/high heat. Then add onion, garlic, turkey, chili powder, cumin, and oregano to the skillet. Cook until the turkey is browned (about 6 minutes).
4. Break up the turkey while cooking.
5. Stir in chilies and tomato sauce. Bring to a boil. Until the sauce thickens slightly, reduce the heat and simmer, uncovered, for 5 minutes. Remove from heat. Stir in cheese.
6. In a preheated oven, wrap tortilla chips in tin foil and heat for about 10 minutes.
7. Place half a cup of mixture in the center of the tortilla, fold in the sides, and roll to close. Then place the seam side down on the baking sheet. Repeat with the rest of the tortillas. Must lightly spray the top of each tortilla with cooking spray.
8. In a preheated oven, bake for 20 minutes or until crispy and golden brown.
Continue on to the next page for the list of ingredients and print the recipe!
Advertisement