Advertisement
This Weight Watchers Egg Roll in a Bowl recipe takes less than 20 minutes to be ready on the table and is a great, low-point option for lunches or dinners.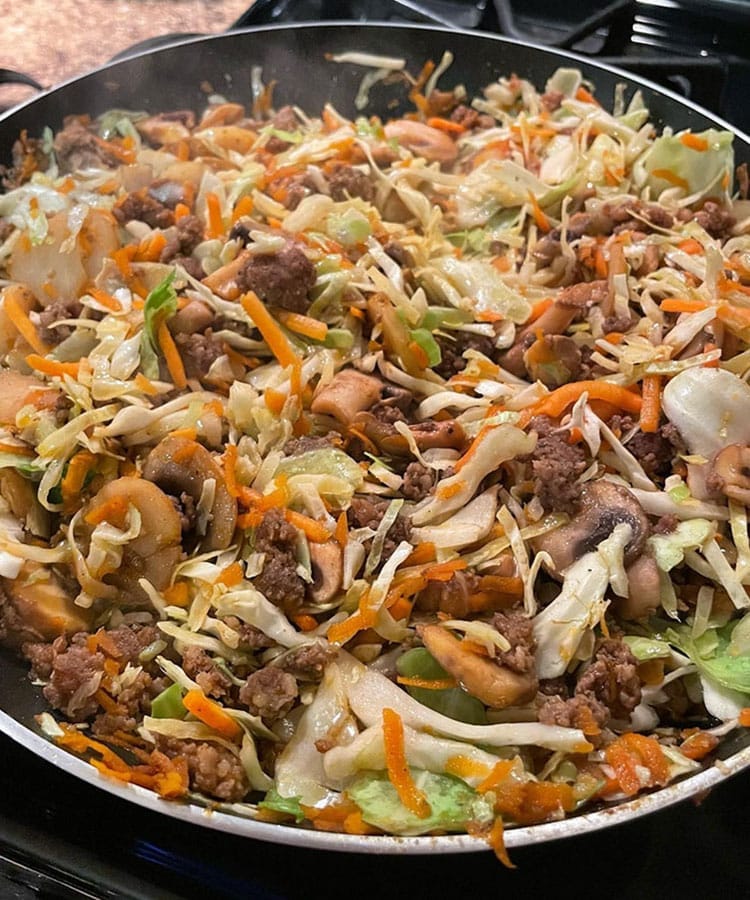 Servings: Makes 6 servings
1 WW Point® per serving
Advertisement
Every day we add new recipes to our Healthy & Tasty blog, so check back often!
We are not linked with Weight Watchers in any way. We just like creating healthier recipe options and turning everyday meals into healthy alternatives.
Always make sure to check the points on the official calculator at the official WW site.
HOW DO I MAKE MY EGG ROLL IN A BOWL?
1. Heat a large skillet over medium-high heat.
2. Brown the turkey until it is not pink, then drain as needed.
3. Add water.
4. Then reduce heat to medium, add shredded cabbage, carrots, garlic powder, sesame oil, ginger, and green onions.
5. Sprinkle with salt and black pepper to taste and cook, stirring frequently, until the cabbage and carrots are soft, approximately 4 to 5 minutes.
6. Add rice vinegar.
7. Cook another time for 1 to 2 minutes or until heated through.
8. Take out of the heat and transfer to a serving platter or bowl.
9. To serve, drizzle with sesame seeds if using. Enjoy!
Continue on to the next page for the list of ingredients and print the recipe!
Advertisement