Advertisement
I like to make casseroles all the time. They are so tasty and filling and this Weight Watchers tater tot casserole is one you will want to eat over and over again.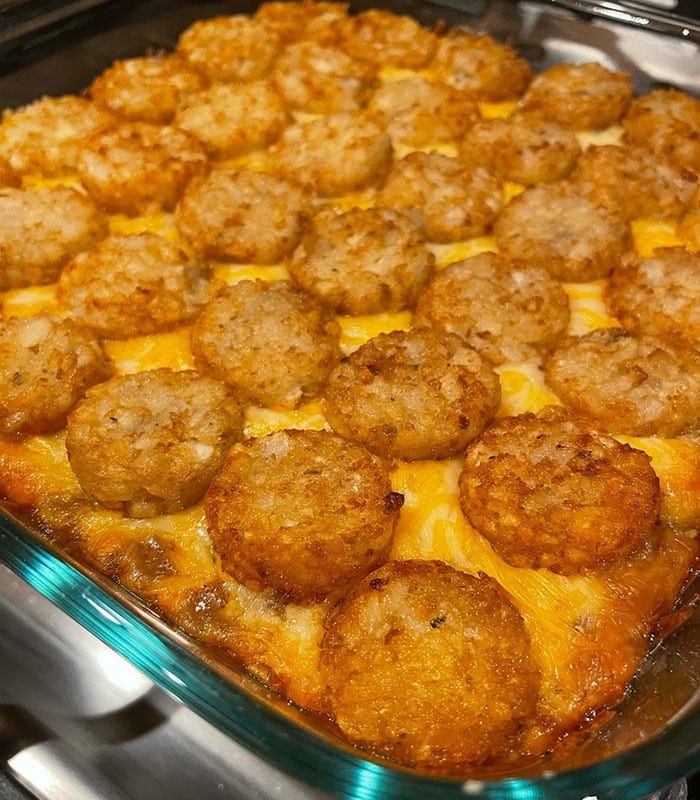 Servings: Makes 6 servings
4 Points® per serving
Advertisement
This Weight Watchers tater tot casserole is the perfect dinner option for the whole family. Your family won't even know it's Weight Watchers-friendly.
Every day we add new recipes to our Healthy & Tasty blog, so check back often!
We are not linked with Weight Watchers in any way. We just like creating healthier recipes and turning everyday meals into healthy alternatives.
Always make sure to check the points on the official calculator at the official WW site.
HOW DO I MAKE MY TATER TOT CASSEROLE?
1. Preheat oven to 400 degrees F.
2. Add the cream of chicken soup and sour cream to a large mixing bowl and stir together, then add the chicken, cauliflower, garlic powder, onion powder, parsley, salt and pepper and mix together.
3. Spray a baking pan with nonstick cooking spray (I use an 8×8 baking pan).
4. Add the chicken mixture.
5. Sprinkle the cheese over the chicken mixture.
6. Then add the tater tots and bake for 30 minutes. Enjoy!
Continue on to the next page for the list of ingredients and print the recipe!
Advertisement