Advertisement
This Weight Watchers turkey meatloaf is only 4 points for a very thick slice. This turkey meatloaf is super easy to make and so delicious!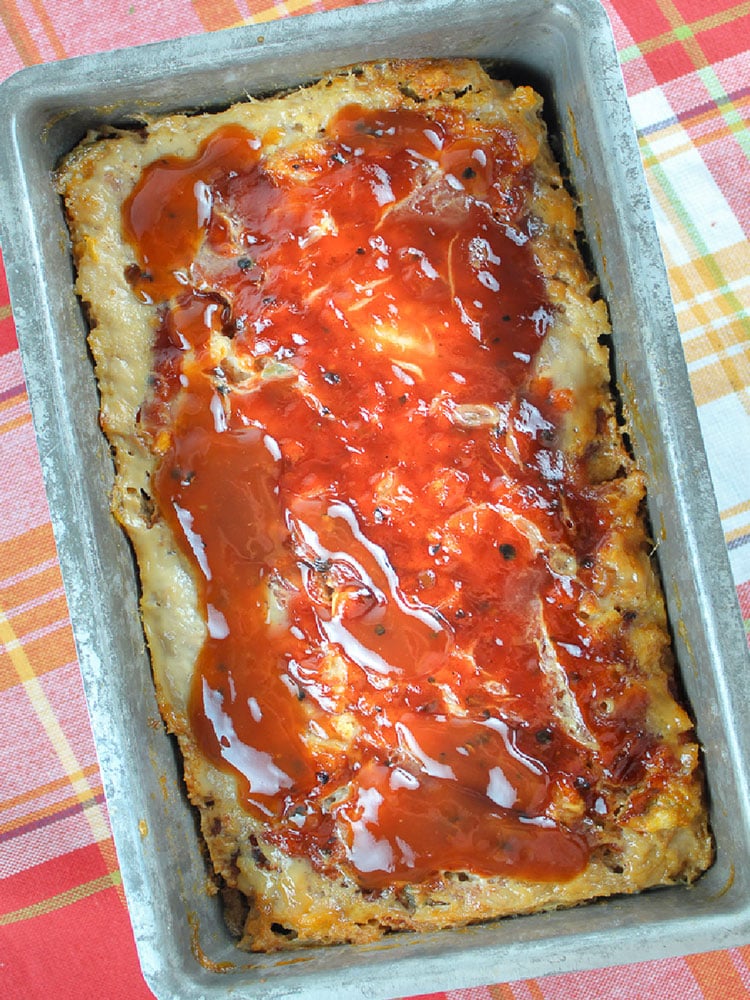 Servings: Makes 4 servings
4 WW Points® per serving
Advertisement
Every day we add new Weight Watchers recipes to our Healthy & Tasty blog, so check back often!
We are not linked with Weight Watchers in any way. We just like creating healthier recipe options and turning everyday meals into healthy alternatives.
Always make sure to check the points on the official calculator at the official WW site.
HOW DO I MAKE MY TURKEY MEATLOAF RECIPE?
1. Preheat the oven to 350 degrees F.
2. Stir together the oats and milk in a small bowl and set aside for five minutes.
3. 1/2 cup quick-cook oats,1/4 cup skim milk
4. In a large bowl, mix the turkey, pork, oat mixture, chopped onion, bell pepper, egg, Worcestershire sauce, ketchup, salt, and a few grinds of pepper.
5. Mix just until well combined.
6. Spray your loaf pan with non-stick cooking spray
7. Transfer the mixture to a loaf pan.
8. Top meatloaf with your favorite barbecue sauce
9. Bake for 1 hr (You can also Air Fry at 375 for 30 min)
10. Remove from the oven and let rest for 10 to 15 minutes before slicing.
Continue on to the next page for the list of ingredients and print the recipe!
Advertisement