Advertisement
This Weight Watchers Cottage Cheese Waffle Recipe is a high-protein recipe made with cottage cheese. This recipe is low-calorie that's healthier, easy to make and meal prep for a healthier breakfast or snack.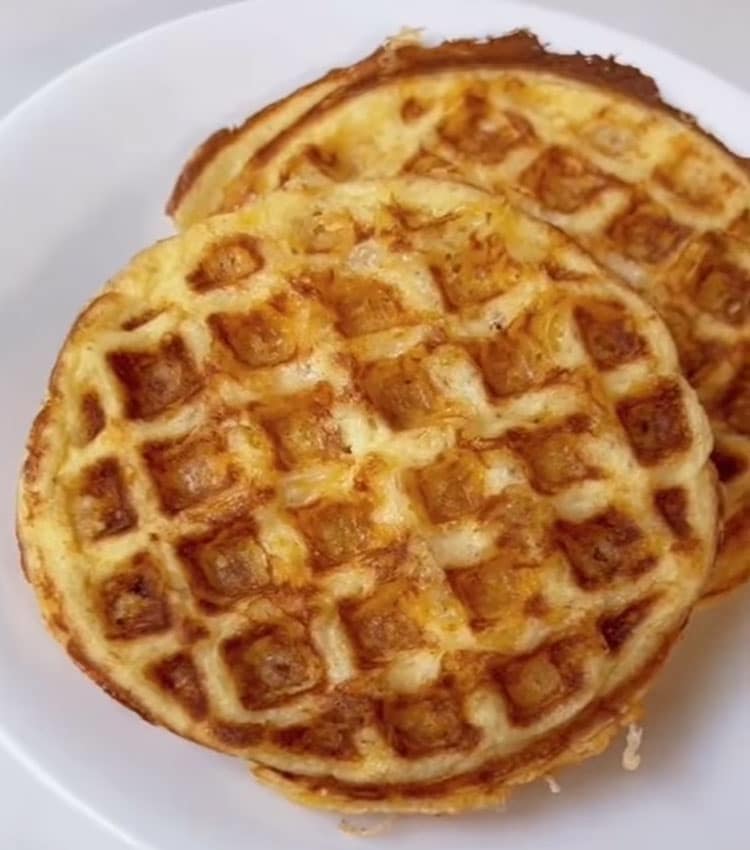 Servings: Makes 2 servings
2 WW Points for 2 mini waffles
Advertisement
Every day we add new recipes to our Healthy & Tasty blog, so check back often!
We are not linked with Weight Watchers in any way. We just like creating healthier recipe options and turning everyday meals into healthy alternatives.
Always make sure to check the points on the official calculator at the official WW site.
HOW DO I MAKE MY COTTAGE CHEESE WAFFLE?
1. Puree the cottage cheese until smooth in a small blender.
2. Then add the eggs, garlic powder, oregano, salt, and pepper.
3. Blend until well-mixed.
4. Lightly coat the plates of the mini waffle maker with cooking spray.
5. Add 1 tbsp of cheese to the bottom plate.
6. Spoon half of the egg mixture into the waffle maker.
7. Top with another 1 tbsp of cheese.
8. Close the waffle maker and cook for 2 to 4 minutes, until the top lifts easily.
9. Transfer the waffle to a plate.
10. Repeat with the remaining ingredients.
Continue on to the next page for the list of ingredients and print the recipe!
Advertisement