Advertisement
This delicious Weight Watchers Friendly taco pie is easy to make, Healthy dinner option that the whole family will love, personally my family adores it.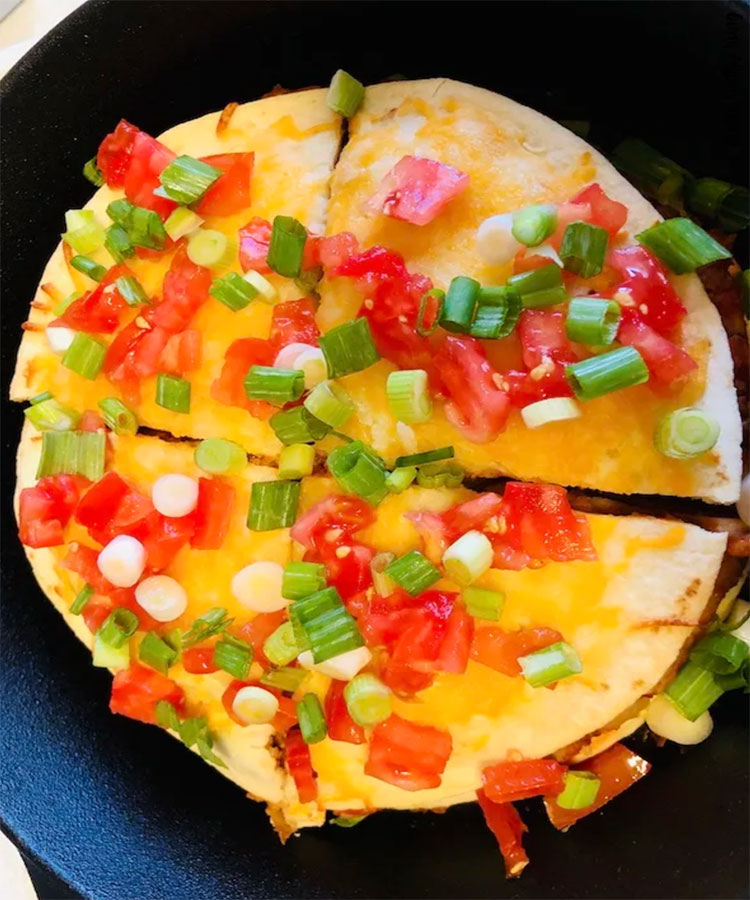 Servings: Makes 6 servings
5 Points per serving
Advertisement
Every day we add new recipes to our Healthy & Tasty blog, so check back often!
We are not linked with Weight Watchers in any way. We just like creating healthier recipe options and turning everyday meals into healthy alternatives.
Always make sure to check the points on the official calculator at the official WW site.
HOW DO I MAKE MY TACO PIE?
This is the easiest way to make taco pie. You'll find how simple it is and everyone will devour it which makes the effort all worth it!
1. Firstly, preheat the oven to 350 degrees and cook meat with taco seasoning per package directions.
2. In a skillet ( I used cast iron ) layer tortilla, beans, salsa, meat, and cheese.
3. Repeat the process leaving the last tortilla on the top plain.
4. Then you need to cover with foil and bake for 20 minutes.
5. Uncover, add cheese on top of the plain top tortilla and bake for an additional 10-15 minutes until cheese is melted and tortilla edges are light brown.
6. Before serving, Top with green onions and tomato, slice, and ENJOY.
Continue on to the next page for the list of ingredients and print the recipe!
Advertisement