Advertisement
This Weight Watchers Cranberry Orange Cheesecake Dip is easy to make and delicious! combining seasonal flavors with a light cheesecake fluff to make the perfect low-calorie/point Holiday treat!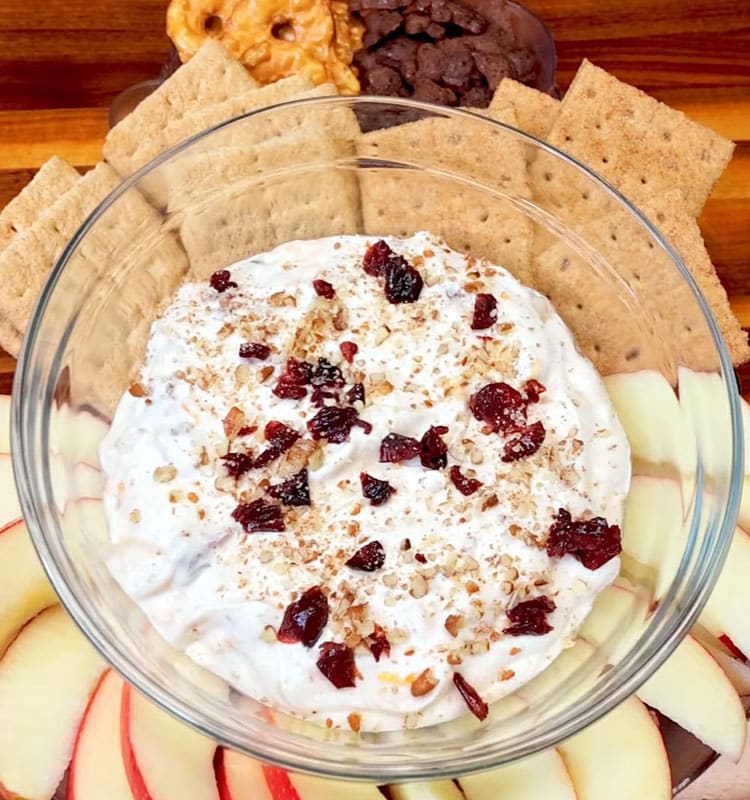 Servings: Makes 6, 1/4 cup servings
3 Points® per serving
Advertisement
Every day we add new recipes to our Healthy & Tasty blog, so check back often!
We are not linked with Weight Watchers in any way. We just like creating healthier recipes and turning everyday meals into healthy alternatives.
Always check the points on the official calculator at the official WW site.
Cranberry orange cheesecake dip I absolutely love the combination of cranberry and orange I just think they go together so well and again they are a perfect flavor combo for the holidays.
HOW DO I MAKE MY CRANBERRY ORANGE CHEESECAKE DIP?
1. Chop up pecans, cranberries and drained oranges, then set aside.
2. In a medium bowl, add softened cream cheese and mix until creamy.
3. Add in yogurt, Lakanto, cinnamon, salt, and orange extract and stir until combined.
4. Mix in whipped topping and fold in oranges and most of the pecans and cranberries, setting some aside to garnish.
5. Refrigerate for about an hour and then top with reserved cranberries and pecans.
Continue on to the next page for the list of ingredients and print the recipe!
Advertisement