Advertisement
These Weight Watchers Pizza Egg Rolls are the perfect way to satisfy a pizza craving! These pizza egg rolls are they can be made in the air fryer or baked in the oven. I personally made mine in the air fryer.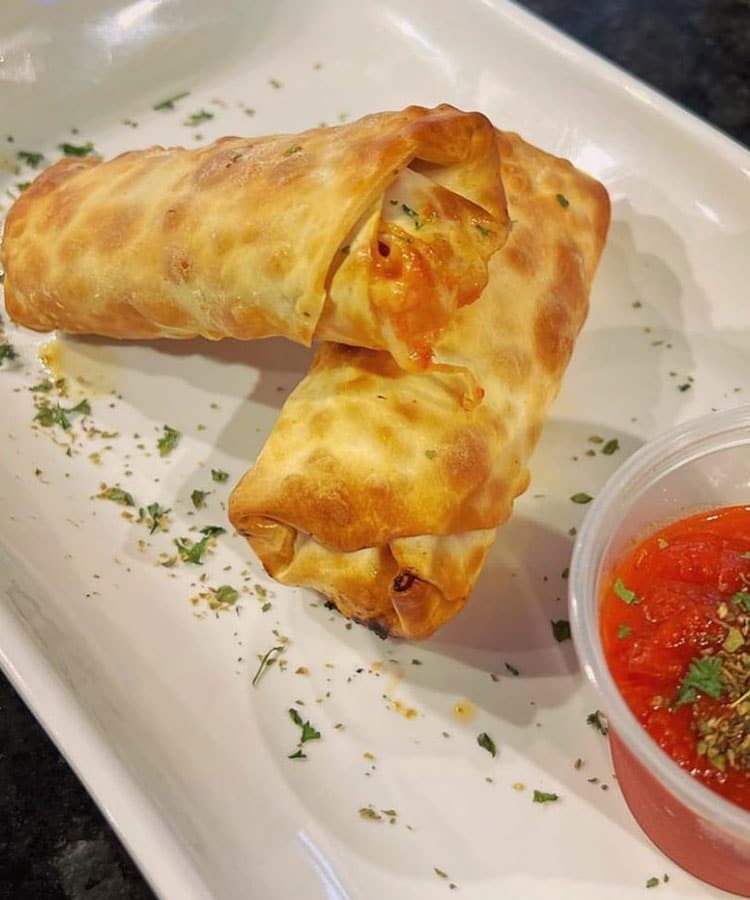 Servings: Makes 10 egg rolls
3 Points® for one egg roll
Advertisement
Every day we add new recipes to our Healthy & Tasty blog, so check back often!
We are not linked with Weight Watchers in any way. We just like creating healthier recipe options and turning everyday meals into healthy alternatives.
Always make sure to check the points on the official calculator at the official WW site.
HOW I MADE THESE PIZZA EGG ROLLS?
1. Lay out the egg roll wrapper.
2. In the center add 1 tablespoon of pizza sauce, 1/4 cup of cheese, and 3 pepperonis.
3. You can add any additional vegetables at this point too.
4. Using water, dip your finger in water and run it along the edge of the egg roll wrapper.
5. Then fold the bottom of the egg roll, followed by the sides, and roll the rest up.
6. Do the same thing with all 10 pizza egg rolls made.
For the air fryer:
1. Be sure to place egg rolls in a single layer in the air fryer.
2. Spray them with olive oil spray.
3. Cook for 6-7 minutes at 400 degrees (flipping halfway through).
For the oven:
1. Preheat oven to 400 degrees F.
2. Place the egg rolls on a baking sheet and spray them with olive oil spray.
3. Bake for 7 minutes flipping halfway through.
Continue on to the next page for the list of ingredients and print the recipe!
Advertisement