Advertisement
These chicken burrito bowls are a great way to prepare a meal! These bowls are great for weeknight lunches and dinners!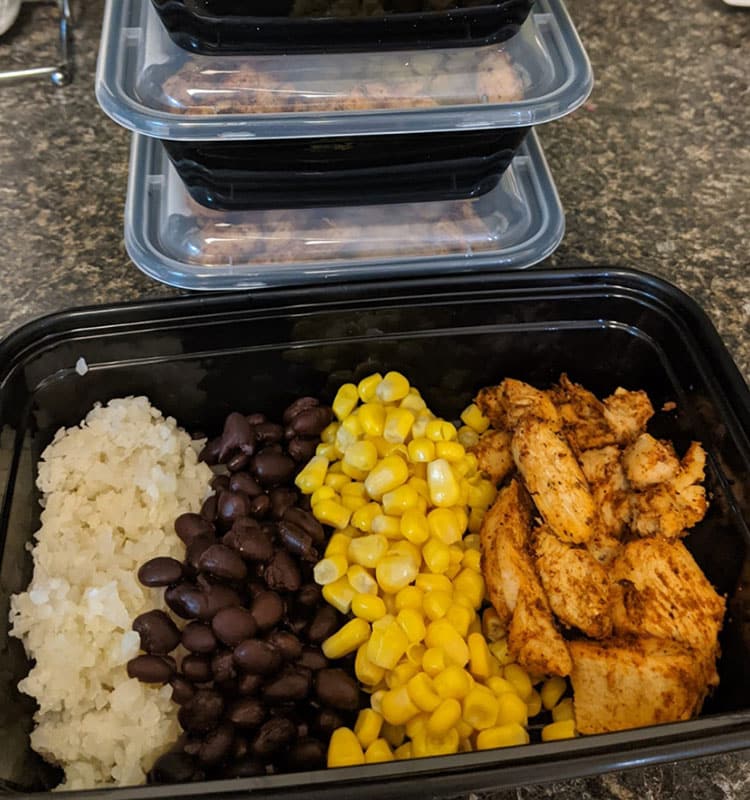 Servings: Makes 4 servings
0 Points® per bowl
Advertisement
Every day we add new recipes to our Healthy & Tasty blog, so check back often!
We are not linked with Weight Watchers in any way. We just like creating healthier recipe options and turning everyday meals into healthy alternatives.
Always make sure to check the points on the official calculator at the official WW site.
HOW DO I MAKE THESE BURRITO BOWLS?
1. Combine the chili powder, cumin, onion powder, garlic powder, smoked paprika, salt and pepper In a small bowl.
2. Stir until well combined.
3. Slice the raw chicken breasts into strips.
4. Season chicken strips or precooked tenders with seasonings.
5. Spray a 12-inch frying pan with non-stick cooking spray.
6. Place seasoned chicken breasts or tenders in a skillet.
7. Cook over medium heat for 4 to 5 minutes on each side until the precooked chicken strips are lightly brown.
8. Remove from heat. Leave them to cool for 5 minutes, then cut them into small pieces.
HOW DO I ASSEMBLE THESE CHICKEN BURRITO BOWLS?
1. Divide cauliflower rice evenly into 4 bowls or hermetic meal preparation containers.
2. Add 1/2 cup maize, 1/2 cup black beans, 1/2 cup cilantro and cauliflower rice, 1 cup diced chicken.
3. Top with fat-free salsa and ONE Tbsp of non-fat Greek yogurt.
4. Serve with 1 lime wedge.
5. Garnish with cilantro and 1 Tbsp Trader Joe's reduced guilt guacamole ( 1 Tbsp is 0 points ) or avocado ( for additional points), if desired.
Enjoy!
6. You can store the remaining servings in the fridge for up to a week.
Continue on to the next page for the list of ingredients and print the recipe!
Advertisement