Advertisement
This Weight Watchers Glory Baked Oatmeal with Pineapple is easy to make and the best breakfast option to start your day, I eat it for breakfast, but it's like dessert…very similar to carrot cake.😋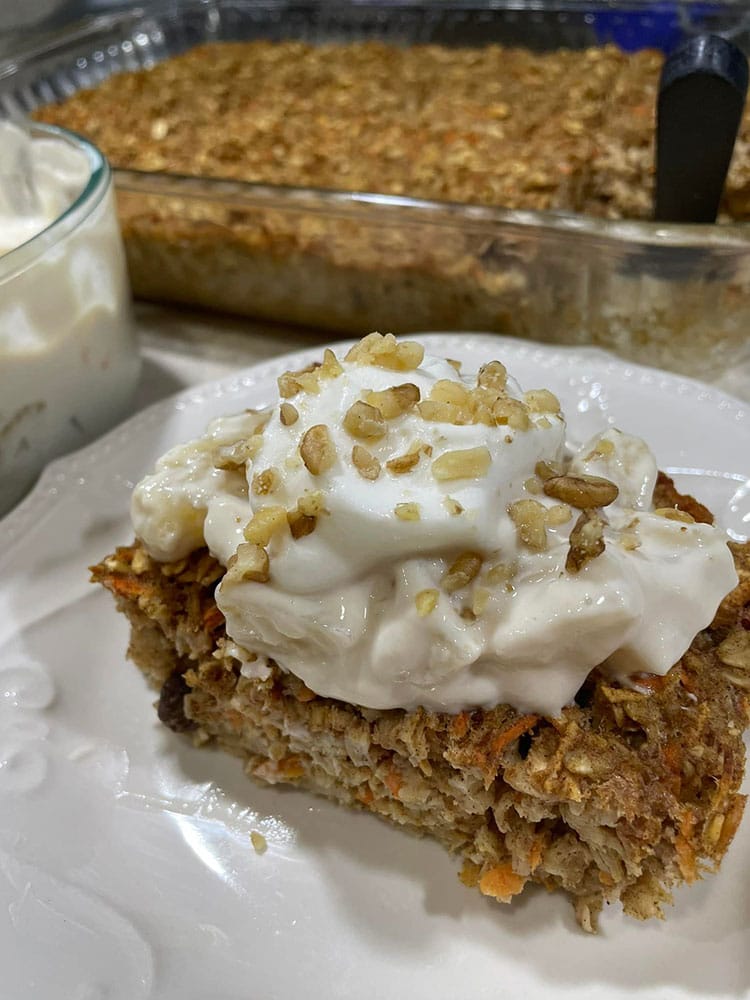 Serves 8 (could easily be 12)
1/8 is 1 Point per serving
Advertisement
Note: You Can Find a Copy Of the PRINTABLE RECIPE On The Next Page Below.
Every day we add new recipes to our Healthy & Tasty blog, so check back often!
We are not linked with Weight Watchers in any way. We just like creating healthier recipe options and turning everyday meals into healthy alternatives.
Always make sure to check the points on the official calculator at the official WW site.
HOW DO I MAKE MY MORNING GLORY-BAKED OATMEAL WITH PINEAPPLE?
1. Preheat the oven to 350 degrees.
2. Spray a 9" x 13" glass baking dish with cooking spray.
3. In a mixing bowl, combine oats, milk, applesauce, eggs, syrup, vanilla extract, coconut extract, Stevia, cinnamon, baking powder, ginger, and salt.
4. Stir in carrots, apples, and raisins.
5. Pour into the prepared baking dish.
6. Bake for 40 minutes or until set and lightly brown.
7. Serve warm or cold with glaze.
8. Store in refrigerator for up to one week.
9. For the glaze, stir all ingredients together in a bowl.
10. Cover and refrigerate.
11. I reheat each piece in the microwave on HIGH for 30 seconds.
12. Top warm oatmeal with a couple of spoonfuls of glaze…the glaze will melt.
13. Garnish with fat-free Reddi Wip and chopped walnuts if desired.
Continue on to the next page for the list of ingredients and print the recipe!
Advertisement