Advertisement
This bubble dish has been my perfect and favorite dinner every long, hard day. This casserole dish makes me happy during dinner.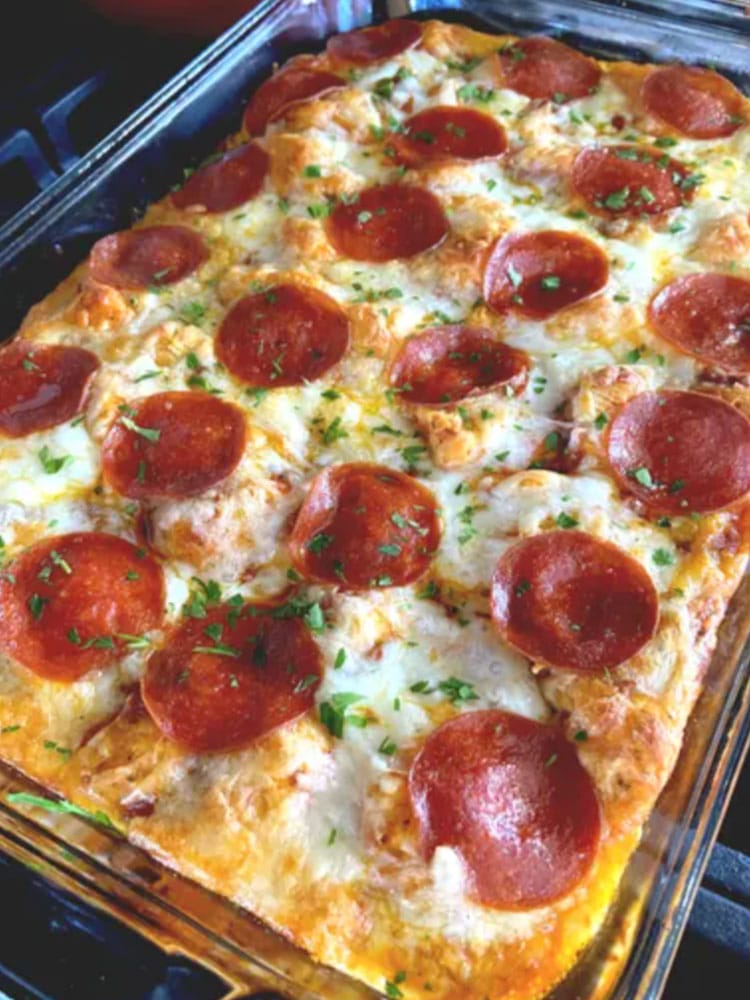 Servings: Makes 8 servings
7 WW Points® per serving
Advertisement
Every day we add new recipes to our Healthy & Tasty blog, so check back often!
We are not linked with Weight Watchers in any way. We just like creating healthier recipes and turning everyday meals into healthy alternatives.
Always make sure to check the points on the official calculator at the official WW site.
The great thing I love about this recipe is that you can add any pizza toppings you like. I usually mix onions and green peppers. Mushrooms are also very good.
I also like adding any extras that are 0 points. Note, Be sure to re-check the score for this recipe based on the ingredients you are using.
NOTE: You Can Find a Copy Of the PRINTABLE RECIPE On The Next Page Below.
HOW DO I MAKE MY WW BUBBLE-UP PIZZA CASSEROLE?
1. Preheat the oven to 350 degrees F.
2. In a medium-sized skillet, add the turkey sausage. Divide it and cook it completely.
3. Before adding the tomato sauce and all the seasonings, drain any liquid from the turkey. Heat this until it starts to boil, then turn off the heat.
4. In this step, we cut each biscuit into 8 equal pieces, and then add them to the tomato sauce that we have previously prepared. (You can also add vegetables to this mixture.)
5. Spray your 8×10 baking dish with no-stick cooking spray, then add the sauce mixture to it.
6. Before putting it in the oven, sprinkle the mozzarella cheese on top, then add the pepperoni.
7. Bake for 30 minutes. Enjoy!
Continue on to the next page for the list of ingredients and print the recipe!
Advertisement